With the new job and Thanksgiving weekend, I've been taking it a little easy on the exercise.  Things should be picking up next week, and that includes blog posts.
Today, my wife and I decided to brave the crowds of people out shopping. We decided to go out and look for either heart rate monitors or a bike trainer. After doing lots of research, here's what we want.
The heart rate monitor we want is the Garmin 310XT.
https://buy.garmin.com/shop/shop.do?cID=142&pID=27335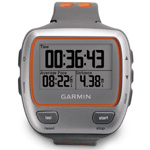 And the bike trainer is the Kinetic Road Machine.
http://www.kurtkinetic.com/road-machine-p-35-l-en.html
We got lucky and found the Garmin 310XT for $100 off at REI. But we only had enough for one. Man is my wife lucky 🙂 I'm hoping to pick one up for my self for Xmas. And maybe the bike trainer in January.
I'll make a post about the watch after my wife has some time to use it.